Overview
Join us again this summer for our early childhood Fine Arts Sampler! Students will have the opportunity to sample each art form that MCAA has to offer while interacting with their peers. Throughout the camp, students will be able to work on coordination skills by experimenting with musical instruments, creating original artwork, and exploring creative play through storytelling.
Our lead instructor has designed this camp so that any level of "artist" between ages 4-6 can enjoy a fun and safe musical experience.
Students are asked to bring a nut-free snack and lunch, a change of clothes, and a water bottle.
Ages: 4-6

Dates:
Session 1: July 3 – 7 (No Class July 4)
Session 2: July 17 – 21
9:00 am – 12:30 pm

Tuition:
Session 1: $250
Session 2: $305

Location: Mason Community Arts Academy Building in Fairfax, VA
---
Program Faculty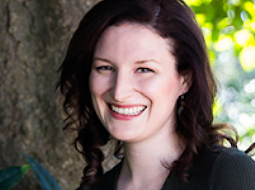 JennaMarie Warfield
Music Educator/Flutist
Read More
JennaMarie Warfield is a performer, musician, and educator in the Northern Virginia area. She strives to share her love for the beauty and power of music with all those she meets. As an educator, Ms. Warfield has over a decade of experience. She enjoys teaching in her private flute studio and serving as the Program Director and Instructor at the Virtual Flute Academy. Many of her students have placed in district bands, won local competitions and have successfully auditioned into college music programs, such as Shenandoah Music Conservatory and Berklee School of Music. Ms. Warfield has developed programs and curriculum for group classes and has taught early childhood music at local Montessori Schools and in group lesson settings.
As a soloist, Ms. Warfield was winner of the Mason Wind Symphony Solo Competition, the NFA Performers Masterclass, and a prize winner in the Masters Players Soloist Competition and Louis Vyner Competition. She performed in the Julius Baker Masterclass and was featured three consecutive summers at the Annual New England Conservatory Summer Metropolitan Flute Festival Orchestra.
Ms. Warfield currently serves as Second Flute in the Manassas Symphony and Old Bridge Chamber Orchestras and Third Flute/Piccolo in the Symphony of Northern Virginia.
She received degrees from Millersville University and George Mason University, studying with Julianna Nickel, Dr. William Montgomery, Mr. Joel Behrens, Mrs. Lana Behrens, and Dr. Linda Kirkpatrick.
---
Notes
Please note that group classes are subject to cancellation if minimum enrollment is not reached.
Be sure to check our policies and procedures regarding registration, withdrawals, refunds, and more for summer group classes.
All students will receive a Welcome Letter via email at least 1 week before the class starts with all necessary details.
Online registration closes 2 business days before the first class, however space may still be available. Please contact academy@gmu.edu for more information. A $10 late registration fee may apply.
For additional information, please contact the Academy at academy@gmu.edu.