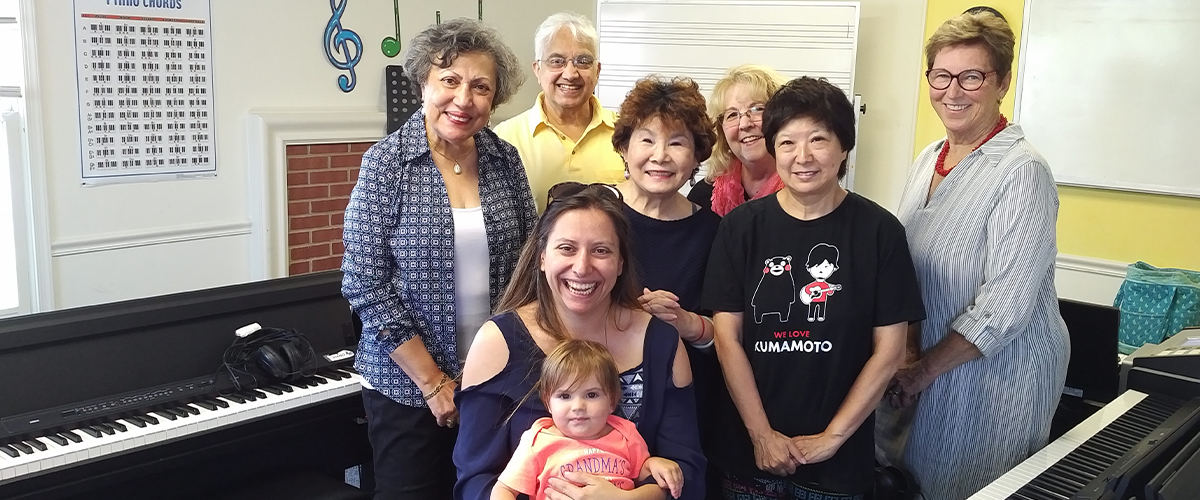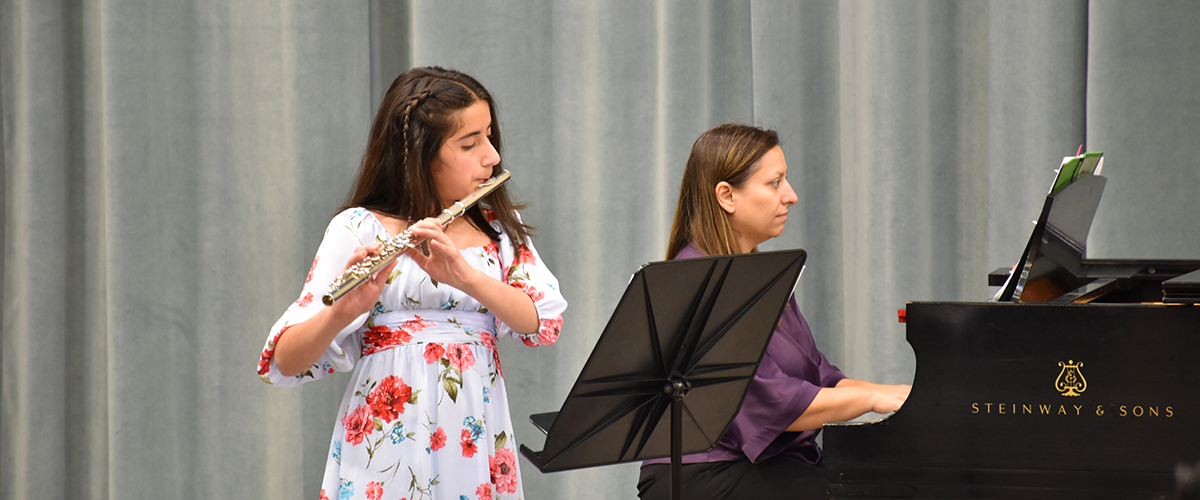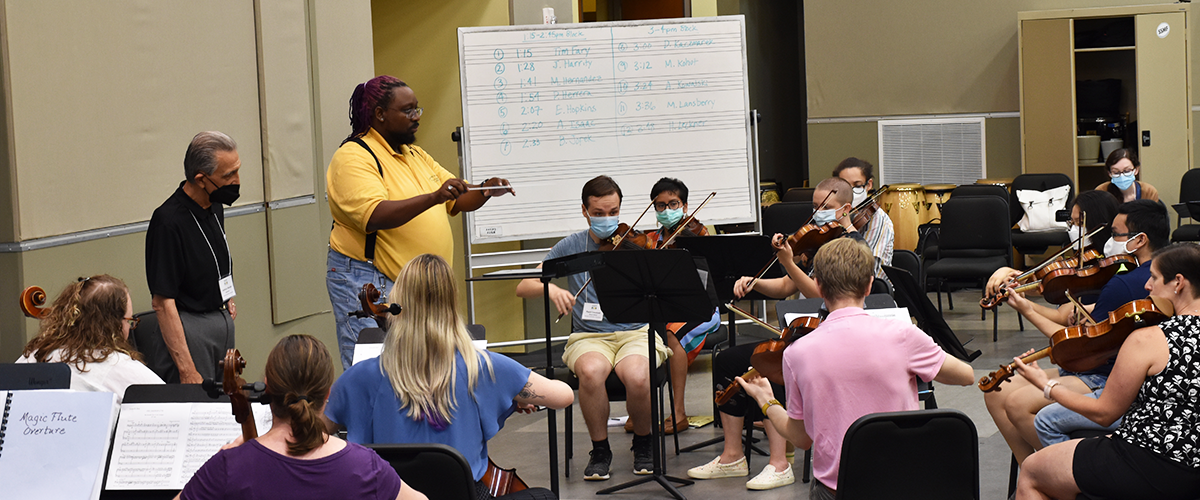 A Vital Part of George Mason University
Mason Community Arts Academy is the community arts education division of George Mason University's College of Visual and Performing Arts. The Academy brings enriching arts instruction to the community through inspiring and innovative lessons, classes and summer programs in music, theater, visual arts, and film & video, which are open to all ages and levels. It also offers programs focused on teacher education and enrichment. Additionally, extensive outreach programs in music and theater have been established to reach under-resourced populations both in our area and abroad.
The Academy's History
Mason Community Arts Academy was established in 2008, and changed its name from Potomac Arts Academy in 2018 to better reflect the organization's relationship with George Mason University and its position as the community arts education division of the College of Visual and Performing Arts. Originating out of the Potomac Music Academy, started in 2003 through a generous donation from the Don and Nancy de Laski Foundation, the Academy has grown from a small but vital initiative of five summer programs with an approximate enrollment of 300, to now serving over 3800 participants annually. In just under ten years, The Academy has become an important Mason asset, building innovative pathways for the academic units and the community to engage more fully in enriching relationships through the arts. The Academy makes essential contributions in the following areas:
Impactful arts advocacy through community arts education engagement
Representing George Mason University, College of Visual and Performing Arts and all of its units through building quality arts experiences for the community
Building programming that reaches all ages and levels of our community, including programs specific to ages 55+
Providing effective Mason student recruitment for the University by connecting Mason faculty with the community through enriching programs and learning opportunities.
Providing Mason students with learning/teaching opportunities in innovative arts programs and initiatives
Establishing in-school/after-school programs reaching underserved populations through building community partnerships with schools, businesses, and other organizations.
Providing substantial financial support for Mason students, faculty and arts professionals through earning potential
Building new and growing career paths in the arts for alumni and professional artists
In 2011 an important relationship was built with Acting for Young People (AFYP), a thriving community theater non-profit whose Founder/Director, Mary Lechter, also serves on the Mason School of Theater faculty. Acting for Young People and the Academy then merged establishing AFYP as the Academy's Theater division, with Lechter continuing to serve as AFYP Director and then the Academy's Executive Director.
As Mason Community Arts Academy continues to grow and prosper, we will strive to bring the highest caliber arts instruction to the surrounding community as George Mason University leads the way to ensure a vibrant future for our region and beyond!
---
Mason's College of Visual and Performing Arts
The Academy is proud to be a part of the College of Visual and Performing Arts at George Mason University, and we are fortunate to work directly with the schools and programs within the college to coordinate programs, facilities, instructors and more. Find out more about these excellent university academic programs!