ACTING & THEATER CLASSES


Ages 5 – 18
In-Person Spring 2022 Showcases
---
Join our email list to stay up to date on new program offerings
---
Acting for Young People (AFYP), the Academy Theater program, provides professional-level training in a supportive and fun environment that empowers actors of all ages with lifelong skills valuable both on stage and off. We create and present plays that harness the power of theater to engage and educate young minds on vital issues. AFYP programs impart life skills, raise awareness, build confidence, encourage creative thinking, build character and above all, nurture an appreciation for live theater in young audiences.
Programs include summer camps, showcase productions, workshops, and adult classes. Our faculty is made up of working professionals in the industry: actors, directors, and teaching artists who are constantly honing their skills through their creative endeavors and bringing those skills back to share with our students. Learn exciting acting and musical theater skills – and explore improv and stage movement – in these challenging, impactful, and fun acting classes and theater showcases. Mason Community Arts Academy in Fairfax, VA offers the perfect blend of university-quality acting teachers and a supportive environment with other community members. Classes by Ages >>
---
COVID Safety Guidelines
Please be assured that all in-person programs will follow strict safety protocols required by George Mason University.   Visit our COVID Safety Guidelines for more details. We will be routinely updating the information as it evolves. Stay informed by visiting our website and looking out for email alerts and other Academy communications.
---
"Tiny Tales"
Ages 5-6
Saturdays, 9-10 am
Feb. 12-May 21, 2022 (12 weeks)
Young Actors' Showcase:
"The Not-So-Grimm Adventures"
Ages 7-8
Saturdays, 9-10:30 am
Feb. 12-May 21, 2022 (12 weeks)
Musical Showcase:
"Into The Woods, JR."
Ages 9-15
Saturdays, 9 am-12:30 pm/ 1-4:30 pm
Feb. 12-May 21, 2022 (12 weeks)
Advanced Actors' Showcase:
"Into The Woods, JR."
Ages 12-18
Saturdays, 1-4:30 pm
Feb. 12-May 21, 2022(12 weeks)
Thanks to our students and their families, AFYP has received several awards including…

"BEST Children's Theater/Education" in 2018, 2017, 2016, 2015, 2014, 2011, 2009, and 2006
"BEST Day Camp" winner 2019, 2017, and 2015, finalist since 2002
"BEST Camp Counselor" in 2015
"BEST Kid's Party Entertainer" in 2016, 2015
"BEST Party Service" in 2016
"BEST Family Friendly Company" in 2012, 2013
"BEST Arts Program" finalist in 2016
"2012 Best Performing Arts Company (Northern Virginia) Virginia Living Magazine"
2016, 2017 Top 3 "Best Day Camp (Northern Virginia) Virginia Living Magazine"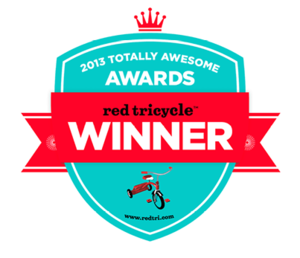 "2013 Totally Awesome Award for Best Dance & Theater classes"