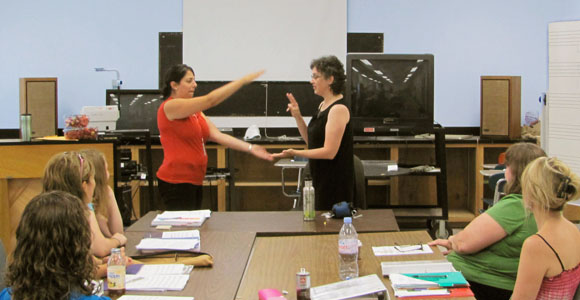 A new documentary about the international adaptation of the Kodály concept of music education has been released.  The film invites you to get an insight into the educational work of Hungarian composer Zoltan Kodály and his followers, and also highlights the impact music learning, singing, and choir communities have on children, including their mental and social development.
Watch the documentary here:
The Academy has presented a Summer Kodály Workshop for K-12 music educators for many years, under the expert guidance and leadership of Program Director Robbin Marcus. Teachers can participate in 3 summers of Kodály Levels I, II and III to earn a Certificate. There is also an option to receive Graduate college credit through Mason's School of Music, plus a brand new Hybrid Master's Program involving the 3 on-site summer courses plus online coursework.
LEARN MORE ABOUT OUR SUMMER KODÁLY PROGRAM