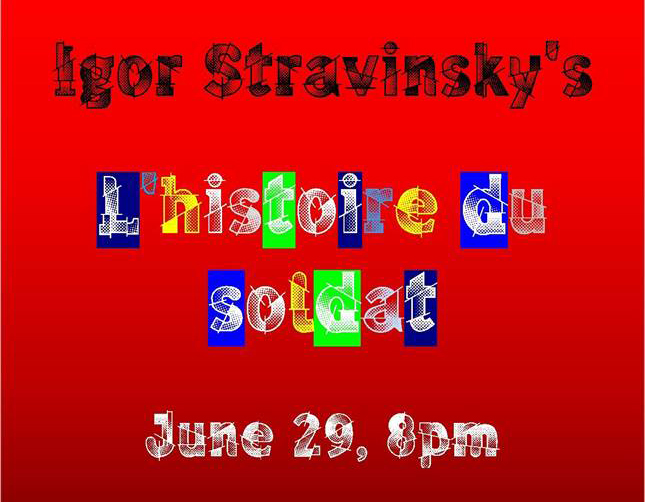 You are invited to a FREE concert at the NOVA Annandale Campus on Thursday, June 29th, as a wonderful cast of performers – including several Mason professors and Potomac Arts Academy instructors – present Igor Stravinksy's "L'histoire du soldat" ("The Soldier's Tale").
WHEN: Thursday, June 29, 2017 at 8 PM
WHERE: Ernst Cultural Center on NOVA Annandale Campus  See Map
COST: FREE and open to the public
PARKING: Free parking in the "B" lots on campus
The concert is performed by seven musicians, two actors (a soldier and the devil), a narrator, and a dancer. The story is about a soldier who makes a deal with the devil…he trades his violin for a magic book that it supposed to bring infinite wealth. After the trade, the soldier realizes this was a mistake and he tries to get his violin back. He encounters many interesting adventures during the performance as he tries to defeat the devil's enchantment.
This program is presented by the Northern Virginia Community College. For more information, please contact Lisa Eckstein at leckstein@nvcc.edu .